Dear Colleagues,
It is our great pleasure to welcome you to The International Virtual Conference on Nutrition, Nutraceuticals and Food Supplements in Pain Management (NFS-Pain) which will take place 20 October 2022 as a full day virtual meeting.

Nutrition plays an important role in health and disease, including pain. Nutritional interventions, nutraceuticals and food supplements are promoted not only in the prevention of pain but also as part of the multimodal comprehensive treatment of pain. Several food constituents but also spices, and herbs establish antioxidant and anti-inflammatory properties, which can be beneficial in the management of pain.  Animal research clearly demonstrates that on a molecular level, fatty acids, amino acids, minerals, vitamins, and trace elements can modulate the neurobiology of the nociceptive system, especially interfering with neuroinflammation and central nervous system sensitization. How do these findings relate to the clinic? What is the place of nutritional interventions, nutraceuticals and food supplements in the management of pain? These, and many related questions will be discussed by internationally renowned speakers.
We look forward to meeting you online at the NFS-Pain Conference.
Sincerely,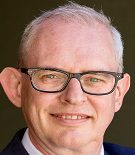 Prof. Dr. Bart Morlion
Conference Chair
READ MORE
CONGRESS FORMAT
Unique Learning Experience for Healthcare Professionals
SPONSORSHIP PROSPECTUS
View Sponsorship
Opportunities
Contact Us
Please drop us a line with any questions or comments you may have.

We look forward to hearing from you.